Mercedes-Benz Reveals New E-Class All-Terrain 4×4² Designed for Impressive Off-Road Performance

Mercedes-Benz recently announced its latest addition to the off-road vehicle lineup: the E-Class All-Terrain 4×4². The new wagon features a long list of performance-tuned components and other elements aimed at providing next-level off-road maneuverability. What started out as an idea from a Mercedes-Benz engineer has turned into something far more exciting and realistic. Here's what we know so far about the new Mercedes-Benz E-Class All-Terrain 4×4² wagon.
Mercedes-Benz E-Class All-Terrain 4×4² Performance and Design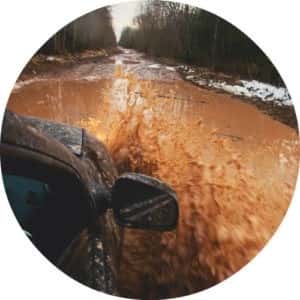 Mercedes-Benz engineer Jurgen Eberle was inspired to put the "all" in "All-Terrain," resulting in the new off-road model. Powered by a 3.0-liter turbocharged V6 engine, the E-Class All-Terrain 4×4² is able to achieve up to 333 horsepower. The engine is paired with the 9G-TRONIC nine-speed automatic transmission and mated to Mercedes-Benz's 4MATIC® all-wheel drive.* In terms of design, its exterior features a long roofline, wider track, about 16 inches of ground clearance, and robust 31-inch tires. All of these elements combine to create a rugged yet luxurious vehicle that is equipped to take on the road less traveled.
When Will the E-Class All-Terrain 4×4² Be Available?
Although the Mercedes-Benz E-Class All-Terrain 4×4² wagon is currently considered a concept model, we can hope the luxury automaker chooses to enter it into production at some point in the near future. We invite you to stay tuned to our Mercedes-Benz of North Haven blog for additional details about the new off-road E-Class wagon and its potential release in the U.S. In the meantime, feel free to check out our current Mercedes-Benz inventory and schedule a time to get behind the wheel at your convenience.